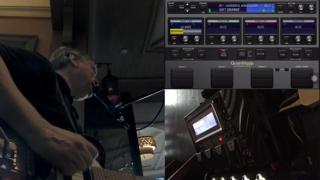 Wonderful World by Larry Seyer
This clip was uploaded by the great Austin based studio guitarist, Larry Seyer. Larry is not only a great player (as you can see and hear...) he's a great engineer and producer. Larry has worked with some of the biggest names in the music industry, including, Asleep At The Wheel, Huey Lewis, George Strait, Manhattan Transfer, The Dixie Chicks, Lyle Lovett, Dolly Parton, George Martin, Willie Nelson and over three-hundred other Texas and national artists.
From 1986 through 2007, Larry engineered almost all of the 'Asleep At The Wheel' recordings produced during that time period. Doing so won him several Grammy Awards and Platinum records. In addition to his producing and engineering skills, he has written and scored original music for eight (8) motion pictures as well as national TV shows and documentaries.
Here's his uptempo version of the classic Louis Armstrong hit.