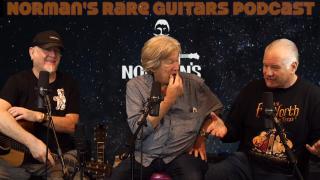 Episode 18 | Bill Champlin
It's a new year and Norman's back with Bill Champlin, an American singer, musician, arranger, producer, and songwriter. He formed the band Sons of Champlin in 1965, which still performs today, and was a member of the band Chicago from 1981–2009. He performed lead vocals on three of Chicago's biggest hits of the 1980s, 1984's "Hard Habit to Break" and "Look Away" and "I Don't Wanna Live Without Your Love" in 1988. He has won multiple Grammy Awards for songwriting.
In this special episode, Norman, Nick and Bill get into their history together, and separately, their understanding of rock history (and their parts in it), and their adoration for modern greats, like Jacob Collier.