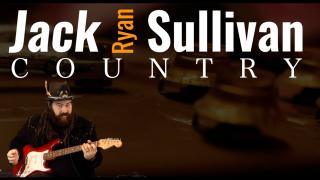 Jack Ryan Sullivan Country: Lesson 1: Travelin' from G to C....in style....!
Jack Ryan was born in Clemson, South Carolina. While in South Carolina, Jack was the guitar and mandolin protege of Jimmy Rogers, who was known as the Godfather of Music and the fastest guitar player in the southeast. Jack was also the five-string banjo protege of Charles Wood, who won the National Banjo Championship five years in a row and also served as actor Steve Martin's banjo teacher. Jack was also the plectrum banjo protege of Benjamin Johnson IV, who was the star pupil of Perry Bechtel, the number one four-string banjo player and number three guitar player in the world during the first half of the 20th centuryIn 2013, Jack moved to Nashville, Tennessee, where he became the house guitar player for many of Nashville's world-famous honky tonks including Tootsie's, Rippy's, Honky Tonk Central, Second Fiddle, The Stage, The Valentine, and Paradise Park. During this time, Jack became known as having the "Fastest Fingers on Broadway" as dubbed by Twilight's Taylor Lautner. While in Nashville, Jack played on stage and toured with Steven Tyler, Kid Rock, Vince Gill, Montgomery Gentry, Dierks Bentley, The Swon Brothers, Hank Williams III, Rhonda Vincent, and Larry Gatlin of The Gatlin Brothers. Jack Ryan's band was the featured band for Jason Aldean and Luke Bryan's private CMA Party in 2016.
Jack's experience includes: 17 years playing music and 11 years teaching experience with over 5,500 former students. Jack plays and teaches acoustic guitar, electric guitar, mandolin, violin/fiddle, viola, cello, upright bass, electric bass, five-string banjo, plectrum, banjo, tenor banjo, ukulele, dobro, lap steel guitar, accordion, piano, and drums.