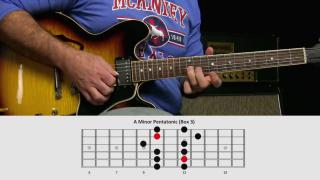 Blues Soloing Move - House Pattern (Major) To Box 3 Pentatonic Minor To Pentatonic 6 Pattern
This video is one of my favorite "moves" around and through some of my favorite blues soloing scales and sounds.
If you've ever heard me talk about what I call the, "core position," for many blues players... this is it.
"Notice how, with minimal movement, I can go through 3 unique sounds easily and comfortably, with only minor adjustments getting from one scale to the next...
In my opinion, that should be your goal, not moving around the fretboard in large leaps and bounds."....Griff