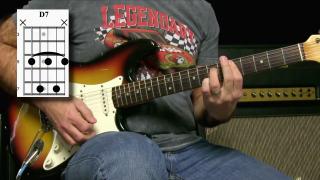 Beginning Blues Guitar Lesson - The 4 Blues Chord Shapes You Should Know
"The blues typically revolves around 7th chords... not major 7th, and no minor 7th, but dominant 7th chords.
Those chords can come in a few different shapes and sizes, but there are some basics that you really should know, and that's today's video."...Griff.