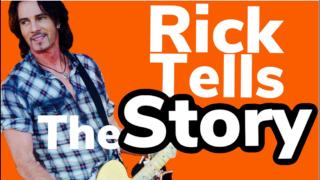 I WON IT with my PRS.The STORY. Rick Springfield guitar session
Tim Pierce, "Rick Springfield asked me to record guitar on a new song!
I came up with a guitar part that he really loved, and he told me that the part "made" the chorus.
This is what we strive for, as session musicians, so I was very happy.
Here's an interview with Rick, and a demonstration of how I did some of the guitar parts."
Click the INFO button to take the 14 day free trial of the Tim Pierce masterclass.
Ricks new song will debut on May 8,
You can see it first on Instagram: @RickSpringfield