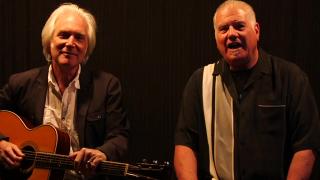 Norm talks to Grammy winning songwriter; Jeff Silbar
Jeff Silbar is a Grammy winning songwriter with cuts from artists such as Kenny Rogers, John Cougar Mellencamp, Fleetwood Mac, Dolly Parton, Alabama and many more. He is perhaps best know for the song "Wind Beneath My Wings" from the film Beaches. To this date "Wind" has received 7 ASCAP pop awards, including a Song of the Century award, and was recognized as one of the American Film Institute's 100 Greatest Movie Songs.
Honored by the Nashville Songwriters Association International as Songwriter of the Year, Jeff has earned more than thirty ASCAP awards for their most performed pop and country songs.
Jeff has worked with a number of the industries largest music publishers, including Sony Music, Warner-Chappell, and House of Gold Music, and is responsible as a publisher ofr many hit recordings. His songs have also been featured many time in films and on television.