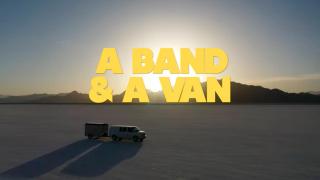 A Band & A Van Season 1, Ep. 8 Overheated
Overheated in the California desert with temperatures exceeding120°F, The Newbees head to cooler temperatures in Las Vegas, Lake Mead, the Virgin River Gorge and Zion National Park.
*To support the Newbees A Band & A Van docuseries, send donations to: Venmo @newbeesband paypal.me/thenewbees
*Subscribe to The Newbees on Youtube: https://www.youtube.com/thenewbees
*Follow The Newbees Online: Instagram: https://www.instagram.com/newbeesband/ Facebook: https://www.facebook.com/thenewbees tiktok.com/@newbeesband Twitter: https://twitter.com/newbeesband Website: Spotify: https://open.spotify.com/artist/0IXG3... Apple Music: https://itunes.apple.com/us/artist/th...
https://www.thenewbees.com/