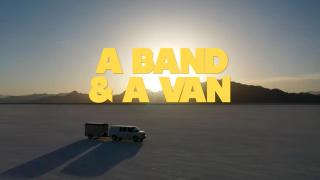 A Band & A Van Season 1, Ep. 9 Keep Movin' On
The Newbees head into the most colorful part of their cross-country journey as they visit Utah & Colorado. After a exploring Zion, Bryce Canyon and Capitol Reef National Parks, Jeff & Misty head for Colorado where forest fires have devastated much of the landscape.
*To support the Newbees A Band & A Van docuseries, send donations to: Venmo @newbeesband paypal.me/thenewbees
*Subscribe to The Newbees on Youtube: https://www.youtube.com/thenewbees
*Follow The Newbees Online: Instagram: https://www.instagram.com/newbeesband/ Facebook: https://www.facebook.com/thenewbees tiktok.com/@newbeesband Twitter: https://twitter.com/newbeesband Website: Spotify: https://open.spotify.com/artist/0IXG3... Apple Music: https://itunes.apple.com/us/artist/th...
https://www.thenewbees.com/