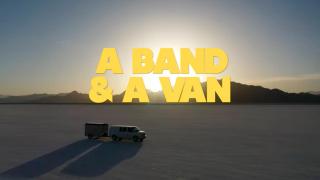 The Newbees - A Band & A Van Season 1, Episode 7
The Newbees explore the diverse beauty of California including Sonoma, San Francisco, the Sierra Nevada mountains, Sonora Pass and Death Valley.
In addition to catching up with old friends, Jeff & Misty catch up with musicians Rolly Devore, Ona Stewart and pay a visit to Willy Tea Taylor at Dying Breed Brewing in Oakdale, CA.
Destinations include Bonneville Salt Flats, UT; Wendover, UT; Denio Junction, NV and Sheldon National Wildlife Refuge, NV.
*To support the Newbees A Band & A Van docuseries, send donations to:
Venmo @newbeesband
paypal.me/thenewbees