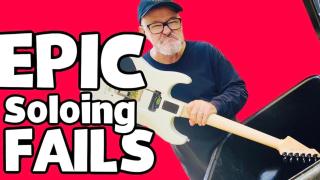 OVERCOMING Mistakes To Get a PERFECT Take
"This is a first for me ...
I show and talk about the outtakes - the misfires, on the way to recording a guitar solo.
No fault of the guitar... it's a great Floyd Rose prototype strat...
and Floyd joins us to talk about the tweaks and improvements on his new model..."