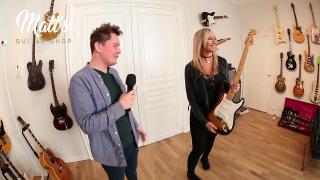 Matt's Guitar Shop | Nita Strauss | Interview
It was an honor to receive Alice Cooper's amazing guitar player Nita Strauss at the showroom today. She shared with us her passion for guitars and we showed her a few legendary axes...
Check out her solo record Controlled Chaos. She will be playing live tonight with Alice Cooper in Paris.
Video by @matninatstudio