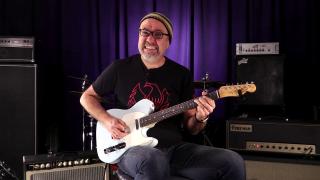 Wildwood Guitars • Greg Koch VS The Fender Telecaster • A Wildwood Best Of...
~ The Fender Telecaster ~
The Fender Telecaster has long been a staple of the music industry. Legends alike have adorned the axe to bring the spank, the twang, and the unbridled bite that only a Tele can bring. Greg Koch has long been once of those fierce warriors, and is no stranger to the way of the Telecaster.
Though love affairs come in go in our lives, the Tele has always been the home that Mr. Koch comes home to, and we here at Wildwood often feel the same. There is something so reliable about the Telecaster. It makes you work for it, like any relationship worth developing. It resonates right, it gives and takes with your intentions, and it sings with a voice all its own.
Enjoy Wildwood friends - Greg Koch vs the Fender Telecaster.