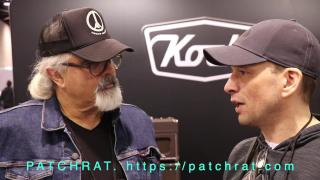 THE NAMM 2020 INTERVIEWS: Chris Henning from PATCHRAT
Patchrat is an iPad application that lets you store session-related gear settings and signal routing details with speed and accuracy.
Imagine - no more handwritten notes and cryptic renderings of gear faceplates. Patchrat eliminates the mess and expedites your workflow so you can focus on the creative process.